Welcome!!
The Natural Connection Massage Studio is owned and operated by Brenda Trzinski, a Nationally Certified Massage Therapist who earned a Bachelor's Degree in Biology at UWSP in 1997 and completed her Massage Therapy program at Fox Valley School of Massage in 2001. I have furthered my education with continued classes in prenatal and infant massage, reiki, reflexologly and hot stone massages. I am constantly on the path of learning and as I find more things helpful to me, I share them with my clients via this site, conversation or email. I have partnered with 2 companies that I strongly believe in because they have made tremendous health impacts in my life ~ Unicity International & doTerra Essential Oils. If you'd like more information on either one of them or both, please don't hesitate to contact me! I love them!
Unicity Makes a Difference - Click on the Links below:
doTerra Essential Oils are Essential!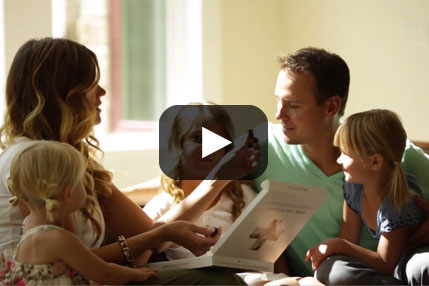 As a wife, mother of four active children, Anna (13), Eli (11), Sarah (9), and Elizabeth (6), and an alpaca farmer, I totally understand the stresses and pressures of life and feel that massage therapy allows the body, mind and soul time to escape, relax, repair & rejuvenate to bring about a stronger self.
It is my intention to provide a relief from the stresses of daily life and minimize the pain from chronic ailments. I am able to do this in a relaxing studio setting tucked away from the "busy-ness" of the world. By providing a calm, peaceful environment through simplicity, tranquility & mindfulness, you may be able to connect to your inner self. Let go of the external world & demands of life so that your inner spirit may find healing. Your sense of purpose is renewed and you may create balance in your life.
The Natural Connection Massage Studio is commited to your health and the health of the environment by using only products that are clean, natural and petroleum-free. Enjoy the scents of pure Doterra Essential Oils as they fill the air of the Studio. Watch the birds as they come to the feeders on the tree just outside the door. Reducing, reusing & recycling is just a natural basic way of living for me at home and at the studio.

Call or text 715-340-0136 or email brendatrz@gmail.com to schedule an appointment and find available times.
I sincerely look forward to assisting you on your journey to health & living well.
Thanks so much,
"A man too busy to take care of his health is like a mechanic too busy to take care of his tools." Spanish Proverb
Nationally Certified & State Licensed ~ WI #2185-146